RV Maintenance
As a certified RV technician with years of experience, I know that regular RV maintenance and repairs make more than good sense... ... they also maintain the value of your RV for years to come!
Trust me: It's much easier -- and cheaper! -- to do simple RV repairs yourself than to ignore small problems until you are forced to take your RV into a shop and pay the high prices charged by mechanics and technicians!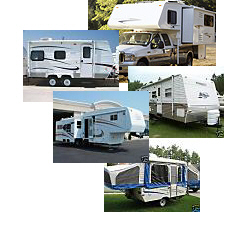 If you're not comfortable doing repairs yourself, don't worry!
This web site contains FREE, step-by-step information on RV repairs that makes it easy for anyone to jump in and start working on their own recreational vehicle.
A positive I-can-do-it attitude is the most essential tool!