RV Maintenance
As a certified RV technician with years of experience, I know that regular RV maintenance and repairs make more than good sense... ... they also maintain the value of your RV for years to come!
Trust me: It's much easier -- and cheaper! -- to do simple RV repairs yourself than to ignore small problems until you are forced to take your RV into a shop and pay the high prices charged by mechanics and technicians!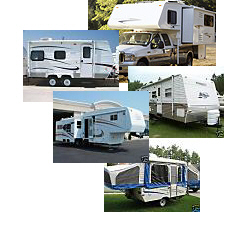 If you're not comfortable doing repairs yourself, don't worry!
This web site contains FREE, step-by-step information on RV repairs that makes it easy for anyone to jump in and start working on their own recreational vehicle.
A positive I-can-do-it attitude is the most essential tool!
Guide to Buying a Used RV
Now FREE for my readers ... If you think you know all there is to know about buying a used RV ... then you do not need to read any further. You will be wasting your time. Just go out and buy that RV.
But ... Why would you try to do it yourself when you can get expert advice from a certified RV repair technician?
Get yourself "armed and dangerous".
With this guide you will learn exactly what to look for and especially what to look out for when shopping for a used RV.... now free for my readers - see it here ...
NEW!
Click image to open.